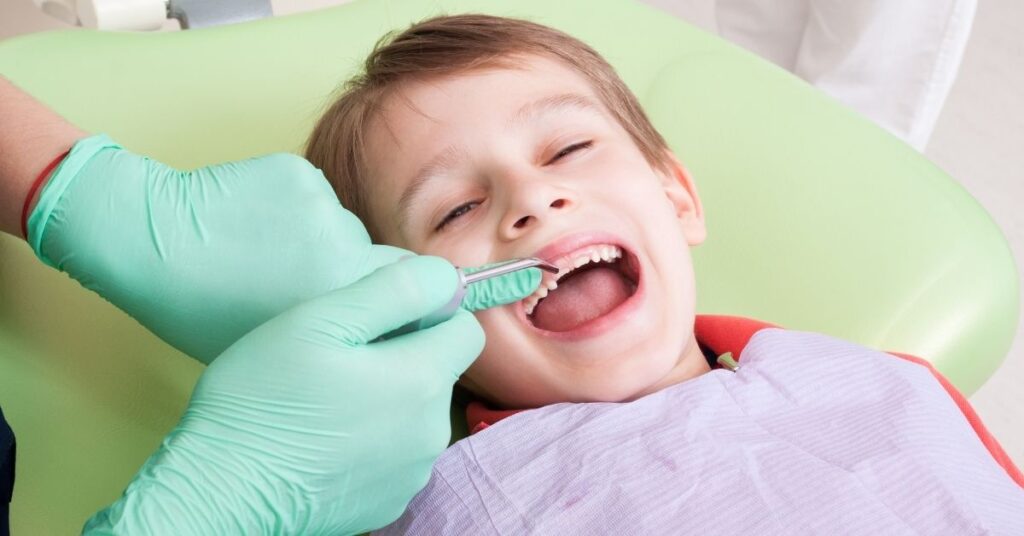 Pediatric dentists are healthcare professionals who are dedicated to the oral health of children from birth through adolescence. These doctors have the proper training and experience to care for or heal everything in the infants' mouths including teeth and gums during all stages of growth.
Children begin to form their teeth during their first 6 months of life and approximately at the age of 6 or 7 years those first teeth begin to be replaced by the teeth that will accompany them throughout their lives, known as permanent teeth. Without early and qualified dental care, children, who are normally exposed to products with a lot of sugar, can cause cavities and oral diseases that can lead to life-long complications.
Why is it better to visit a pediatric dentist to care for my children and not a general dentist?
As all of us who are parents know, children are not like us, (fortunately!). Despite all its virtues, children cannot have the same patience as us and collaborate with a dental exam.
Pediatric dentists are experts in examining and treating children in a special way to make them feel comfortable. They know how to calm and approach little ones to get them to cooperate. In addition, it is not only the way to act, pediatric dentists use special equipment to be able to work in the mouths of children, not to mention the decoration and all the fun toys and games they have in their offices.
What services do pediatric dentists offer?
Preventive dental care

Nutrition and diet recommendations for the correct development of the teeth

Advice on habits. As can be pacifiers and sucking fingers.

Cavity treatment

Early baby exams to see if the tooth formation process is correct.

Evaluation and correction to straighten teeth and correct bites (orthodontics)

Healing dental injuries such as fractured teeth due to very common accidents in children.
Check all our pediatric dentistry services
Where can I find a pediatric dentist in Surrey, British Columbia?
Half Moon Dentistry for Children is located in a central area of ​​Surrey, BC at 15252 32 Avenue # 110 (see on map). To book an appointment or for any type of question, you can call us at (604) 536-7697.