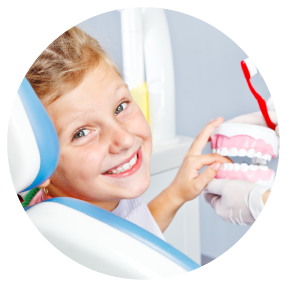 It's Never too Early to Prevent Dental Problems
The path to good dental health starts early for children, much earlier than most parents believe. According to The Canadian Dental Association, children should have their first dental visit before their first birthday or six months after their first tooth comes in.
Taking your child to a pediatric dentist early on is a good opportunity for you and your child to learn about oral health and to prevent problems from developing.
Our Promise
Evidence-based dental care for children 1-18 years of age
Modern dental technology and treatments to reduce and manage discomfort and dental phobias
A child-centric environment for dental treatment
Education for both children and caregivers on how to reduce the risk of dental caries/cavities