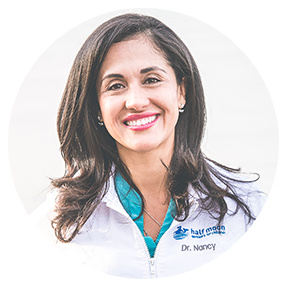 Dr. Vertel
DDS, Dip. Pediatric Dent, MSc, FRCD (C) Certified Specialist in Pediatric Dentistry
Dr. Vertel is a certified specialist in pediatric dentistry. She holds a Doctor of Dental Surgery degree and a Master of Science in Craniofacial Science from the University of British Columbia. As both a certified pediatric dentist and a mother, Dr. Vertel understands that any health problem affecting a child has the potential to impact the entire family. In an effort to provide a more holistic approach to dental care, she established Half Moon Dentistry for Children in Surrey, BC.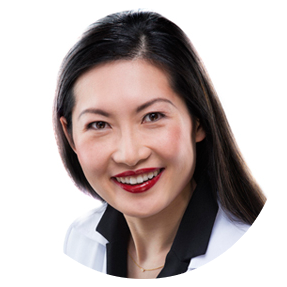 Dr. Chan
DDS, Certified Specialist in Pediatric Dentistry
Dr. Chan holds a Bachelor of Medical Science and a Doctor of Dental Surgery degree from the University of Western Ontario. Dr. Chan also attended the University of Manitoba and earned a Master of Dentistry and a Specialty Certificate in Pediatric Dentistry. Dr. Chan grew up in Suriname, South America and moved to Canada when she was a teenager. She speaks fluent Cantonese and Mandarin. When she is not in the office, Dr. Chan enjoys spending time with her family, cooking and travelling.
Save