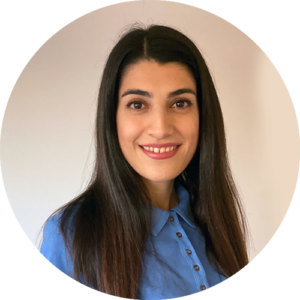 DDS, Certified Specialist – Pediatric Dentistry
After graduating from dental school in Iran in 2009 I worked as a General Dentist for about 3 years and realized that I loved being a dentist and at the same time really enjoyed working with children. So I decided to combine both my passions, in 2012 I started a 3-year graduate program to become a Certified Specialist in Pediatrics to be able to focus on dentistry for children and adolescents as an expert in the field.
As a child I had a hard time going to the dentist so this gave me the opportunity to make dentistry a good and fun experience for children which happens to be the most rewarding part of my job! After graduating in 2015 I practiced as a Pediatric Dentist for 4 years. I immigrated to Canada and wrote my exams and became licensed as a Dentist to be able to continue my passion for practicing dentistry. I am passionate about working with children and adolescents and highly value my patients trust in me. My goal as a dentist is to promote my patients dental health in a calm and relaxed environment and making the visit to the dentist a good experience for children.